About NETCOM

Based in Yaounde, the capital of Cameroon, NETCOM.cm Sarl was founded in early 2008 as a proud partner of ANTIC, the Information Technology Regulator for Cameroon. On October 15, 2008, NETCOM.cm Sarl successfully launched the registry service for .com.cm, .co.cm and .net.cm.
ANTIC, the Cameroon National Agency for Information and Communication Technologies, is the body responsible for managing the .cm domain name registry. They have, choosen NETCOM.cm SARL (hereinafter referred to as NETCOM.cm) as technological partner to operate the <.cm> and the second level domains , and and NETCOM.cm is authorised to manage the registration of domain names under the first level and under these second level domain names (example: myname.com.cm).
About Cameroon
Outside the swelling and modernised cities of Cameroon, rainforests stretch from the Atlantic Ocean, giving way to savannah and semi-desert in the north, giving Cameroon the nick name "Little Africa". Elephants and antelope congregate by the hundreds in some of Africa's best wildlife parks, and beachcombers laze on long, isolated beaches.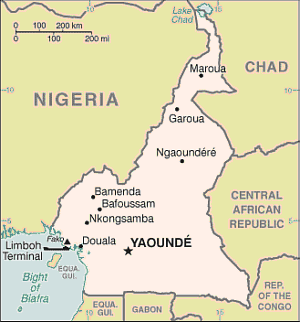 For Further Reading : http://en.wikipedia.org/wiki/Cameroon